From Joan:
Dear Friends,
Thanks for visiting this site. What's new is a fine presentation on how to use my work in the 5 – 8 classroom — originally presented at IRA. You'll find also find teaching and reading guides for many of my novels. Coming this spring is a common core alignment guide for Hope Was Here by Dr. Rose Reissman, Director of the Ditmas Writing Institute and author of Teaching with Author Web Sites (Corwin), and Making Technology Magic Happen. I hope these resources will be helpful to you. If you have comments or lesson plans you'd like us to know about, we'd love to see them.
I hope you'll come back often.
Joan
---
Using Joan Bauer Books in a 4-8 Classroom: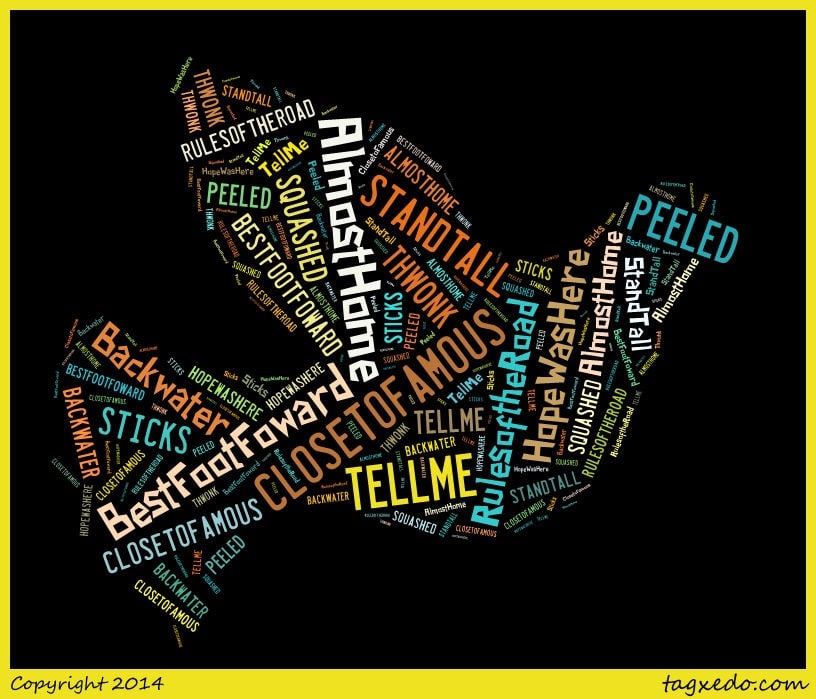 Amy Bender – 6th grade Language Arts teacher
Nancy Kalush – 5th grade teacher
Melissa Leisner – 7th grade Language Arts teacher
Dear Teachers,
At the 2013 IRA Conference in San Antonio, Texas, we presented a one hour break-out session to share our work and findings from using Joan Bauer's books in our classrooms over the course of two years. We received such positive feedback and are excited to share a condensed version with you here.
Joan Bauer brings such realistic characters and situations to her readers; her stories resonate with students long after they have read the last page. When we embarked on this journey with Joan and her stories, we never imagined how much of an impact these ideas would have with our students! We hope you find these resources to be as valuable as we have!
Prior to diving in to the actual activities, we wanted to answer a few important questions for you regarding why you should use Joan Bauer's books with your students:
Why do we like Joan Bauer's books so much?

 

What sets them apart within the genre of realistic fiction?

She incorporates powerful life lessons—overcoming life's obstacles builds character, family can be found in unlikely places, hope can get you through the darkest of times.

She builds strong, relatable characters—these characters are quite diverse and face the same struggles some of our students do: a child with an alcoholic father, a girl with an absent mom, and a young boy struggling with his parents' divorce.

She tackles tough topics delicately through the use of humor—dealing with homelessness, death, adoption, and family estrangement.

What do students have to say about Joan Bauer's books?

From Hope Was Here: "The characters were easy to connect with and well-developed…it made me realize I should appreciate what I have in life…I could relate because my real dad is gone."

From Stand Tall: "This book taught me that even when you're different, you still have something special in you."

From Tell Me: "I liked this book because it tells you to speak up if something isn't right and not stay quiet."

What do boys have to say about Joan's books? These books are NOT just for girls!

"It was a rollercoaster I just didn't want to get off." -Cameron
"Joan Bauer creates well-built characters like Braverman; he had a great personality." -Jeremy
"The author wrote this so we could cherish the things we have. She also wants us to see that you should never give up and believe in yourself." –David
"The book was interesting! It was fun to hear. It showed the even when you're different you still have something special in you that other people don't have." -Zuhair

How are the Common Core State Standards tied into these activities?

Between the three of us, we span several grade levels in our teaching experience with using Joan Bauer's books.  For that reason, we have focused on the College and Career Readiness (CCR) Anchor Standards and we indicated these standards next to each activity in our packet.  That being said, Reading for Literature (RL) 1 and 10 and Reading for Information (RI) 1 and 10 would align with all of the activities.
We hope you find our activities to be as beneficial as we have—both for you and your students!
Amy, Nancy, and Melissa
---
Student Activities
Doodle Journal (RL 2) – These are fun and creative journals that enable students to interact with their book! We used these in class during our Joan Bauer read alouds so that the students could respond and react to the story. You can set these up in many different ways, depending on what you want to emphasize with a novel. Each of us used these in slightly different ways, yet we all focused on theme:

4th-5th Graders—Worked with visualizing and determining theme as they listened to Stand Tall.
6th Graders—Worked with predicting while they listened to Peeled.
7th Graders—Worked with connecting key details to a theme as they listened to Hope Was Here.
8th Graders—Worked with visualizing and central idea(s) as they listened to Rules of the Road.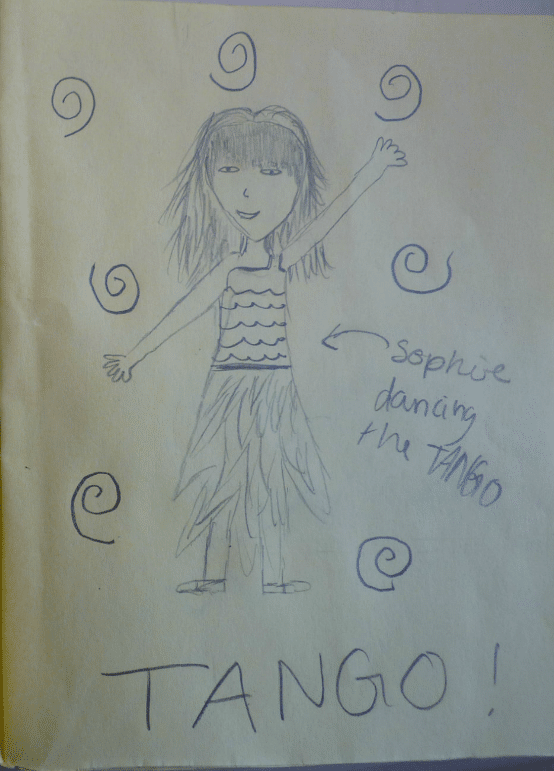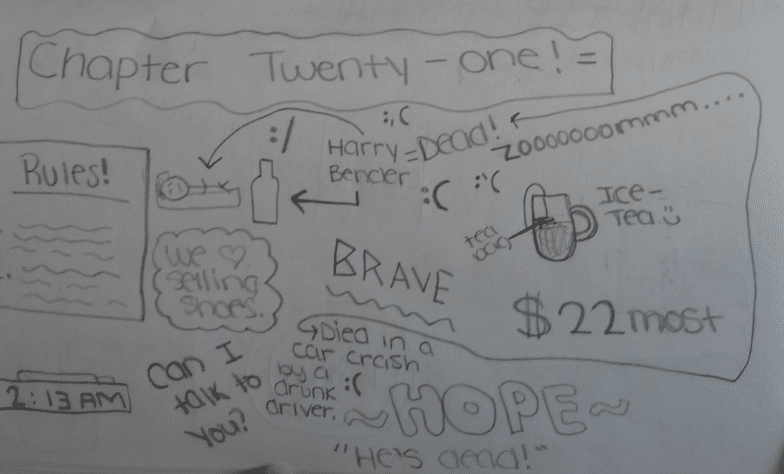 Author Study (Rl 2, SL 1, W 4) – This project allows students to learn about an author on a deeper level. They read numerous books by the author and look for common elements across the various books. Once they complete their author study, students present their findings to their peers and teach others why they should get to know that author! Example presentation formats include:

Create a PowerPoint/Prezi/Haiku Deck (with color/graphics)
Create a scrapbook
Create a tri-fold poster

Glogster (RL 3, W 4) – Students can use this website to create a collage of important events, words, and elements from a book. www.glogster.com
Facebook Profile (RL 3, W 4) – This project allows students to create a Facebook profile page for a character from a book. The profile gives readers a clear understanding of the chosen character. The profile can include likes, dislikes, reactions to various plot events, etc. You can Google "farcebook" to find Facebook templates, and some versions of Microsoft Word have a template built in as well.

Foldable Story Frames (RL 2, RL 3, W 4) – This is a fun way for students to show their understanding of a theme from a book. They used images and words to create their story frame.

Paired Readings (RL/RI 2, RL/RI 6, RI 9) – This activity allows students to draw connections across multiple pieces of text, both fiction and nonfiction, on a given topic. Our students read and annotated numerous pieces of texts on topics presented in our Joan Bauer read aloud titles. Using paired readings is a great way for teachers to incorporate numerous Common Core State Standards within one lesson. We used the following resources:

Annotating text handouts
Various pieces of text
In depth topic chart

Circle Discussion (SL 1, SL 4) – This is a twist on a typical class discussion. With a circle discussion, students place themselves in a large circle and take turns adding to the discussion. Sometimes they offer something new, other times students are commenting on something a classmate says, or asking a question. The teacher simply monitors the discussion, but doesn't participate. Prior to the actual discussion, teachers can pre-select questions and give them to the students ahead of time. When done correctly, this discussion is entirely student led!

Partner Share – another way to have students share their annotations. Students code the text and then work with a partner to discuss why they think their partner coded certain aspects of the text.
**Something we found quite interesting with these discussions was how much our boys engaged! They really liked the pairing of non-fiction articles to discuss the big topics/themes in Joan Bauer's books.

Blog (RL/RI 2, 3, 6, and 9; W 4; W6) – This is a web-based log where the teacher can post questions for the students to respond to as a way of reflecting on their reading. It's a great way to engage all students, even the shy ones, with class discussions! It also a great way to bring technology into your classroom! www.classpress.com
Your students can respond to a blog in many ways; here are some ideas:

Connections they made to the book
Comprehension checks
Reflections on themes/lessons learned
Predictions about what will happen later in the book

Book Trailer (RL 2, 3; W 4, 6) – Like movie trailers, the purpose of this short video is to create a commercial that persuades viewers to read the book. Students should incorporate important book details and graphics to advertise their book.
Graffiti Wall (RL 2, W 4) – This is a place for students to write their thoughts/reactions to a book. It's a creative way for students to get book recommendations from their peers! Use large paper and hang it on the wall to create the graffiti wall. Some ways in which you can organize the graffiti wall are:

What you liked about the book
Lessons you learned from the book
Why others should read the book
What type of reader would enjoy that book


Wordle & Tagxedo (RL 2, W 4) – These are online tools that allow students to create "word clouds" on any given text or topic. Students can customize the font, layout, and color of their word clouds. These can be structured in different ways, such as:

Character based
Theme based
Draw connections across books from the same author
Key word summary
See the following websites: www.wordle.net -OR- www.tagxedo.com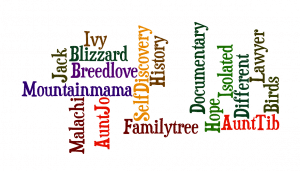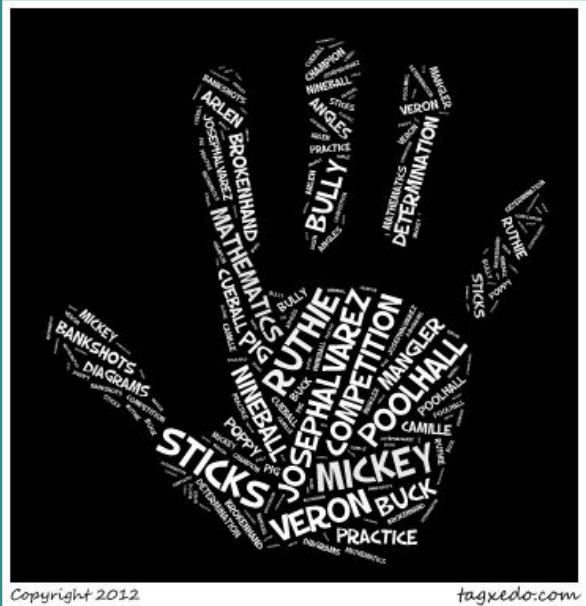 End of Book Collage(RL 2, RL 3, W 4) – This is a visual summary of a book. Students fill the paper with colorful images, words, and phrases that reflect the book's content. Again, the collage can be set up in various ways, such as:

Key plot events from the book
Major conflicts throughout the book
Character interactions within the book
Overall literary element reflection

---
Relevant Reads:
Joan Bauer leaves students thinking long after finishing one of her books because of the many powerful messages she infuses into her stories.  Here are a few examples:
Hope Was Here (used as a 7th grade read aloud)

This book is my kickoff read aloud each year and it works wonders!  My students, girls and boys, get wrapped up in Hope's life and journey, her struggles, and her quest to find the true meaning of family.  The students relate to this book on numerous levels and I am always amazed with the personal stories they share in class that show how this story resonates with them. ~Melissa
"You've got to love yourself with all your shortcomings, and you've got to love the world, no matter how bad it gets."

"One person can make a difference, two can lift a burden, and more than that can start a revolution."

"That's about the best thing a kid can have in life—somebody out there fighting for them."
Rules of the Road (used as an 8th grade read aloud)

Jenna's journey in this book sets the stage for the many real-world conflicts Joan Bauer infuses into this story and our class discussions are deep and thought provoking!  My students appreciate the strong character development in this book and find numerous lessons to take away from the reading, such as the importance of self-discovery and understanding what family means. ~Amy
"Love the person, hate the bad things they do.

 

Sometimes loving from far off is a whole lot easier than eyeball to eyeball."

"If you set your mind and heart toward a healthy way of living and thinking, you'll find a way to climb out of the biggest pit life throws your way."

"You never know where the road's going to take you.

 

I think sometimes it's less important that you get to your destination than the side trips you take along the way."
Stand Tall (used as a 5th grade read aloud)

Both the boys and girls in my 5th grade class enjoyed hearing Joan Bauer's story of Stand Tall.  The boys appreciated seeing how Tree dealt with real life situations which some of them are struggling with—divorce and bullying.  The boys also connected with Tree's sense of humor and the strong relationship he had built with his grandfather.  ~Nancy
"House was a word he'd always taken for granted.

 

He knew there was a big difference between a house and a home."
"You can't measure the loss of a human life.

 

It's all the things a person was, all their dreams, all the people who loved them, all they hoped to be and could give back to the world."
"Loss helps you reach for gain.

 

Death helps you celebrate life.

 

War helps you work for peace.

 

A flood makes you glad you're still standing.

 

And a tall boy can stop the wind so a candle of hope can burn bright."
Almost Home (used as a 5th
grade read aloud)
Sugar Mae Cole resonated with the girls and boys in my class.  The girls connected with Sugar on an emotional level and felt sympathy for her situation.  They were her cheerleader and encouraged her to keep on fighting.  The boys were boys—they wanted to be in the story to yell, scream, and knock some sense into Mr. Leeland.  They were Sugar's protector throughout the story. ~Nancy
"It's cool to have friends who help you figure out your life."

"You know what it's like to move from being happy to being not?

 

It's like swinging as high as you can and someone stops you as you come back down."

"One of the big lessons is that you learn about people not just by the words they say, or the promise they make, but by what they do."
Peeled (used as a 6th
grade read aloud)
"A fierce desire can get you a long way in this world."

"Anything is possible when you have a true heart."

"It's a funny thing how fear grows.

 

It moves like a virus, infecting person after person."
Thwonk
"Love that embraces the entire person is a monumental gift that takes time to grow!"

"You must listen to the things that you try to ignore."
Sticks
"Disappointment.

 

When you look it in the face, admit how much it hurts, when you can forgive the people involved, including yourself, you can move on."
"Courage rarely comes without fear.

 

Courage rises above fear and makes people more than they think they can be."
Backwater
"A family history can't just be about the people we understand."

"Sometimes our weaknesses can become our greatest strengths."
Close to Famous
"Let me tell you something about sad days. They're just part of life, but the best thing you can do on the happy days, or on the sad ones, is to do what you do best with everything you've got."

"My teacher told me some people come naturally to reading and others have to work twice as hard. There's nothing wrong with having a different way of learning. What's wrong is when people blame you for it."
Squashed
"A life without goals is a life without direction."

"I look forward to each day with anticipation and love for all humanity."
Best Foot Forward
"We don't know how much longer we'll have on this earth, so we'd better let people know we love them now."

"My father always told me that in this world we're going to make a truckload of mistakes, but the best mistake we can ever make is to err on the side of mercy."
Tell Me
"In every fight for something important, there's always a time when it feels like nothing's happening."

"Pay attention to what's going on around you. 

Trust your instincts.  If you see something, say something.  Don't be afraid to do something BIG.  Listen to people, really listen, and figure out how you can help."

This work is licensed under a Creative Commons Attribution-NonCommercial-ShareAlike 4.0 International License.
---
About the Authors: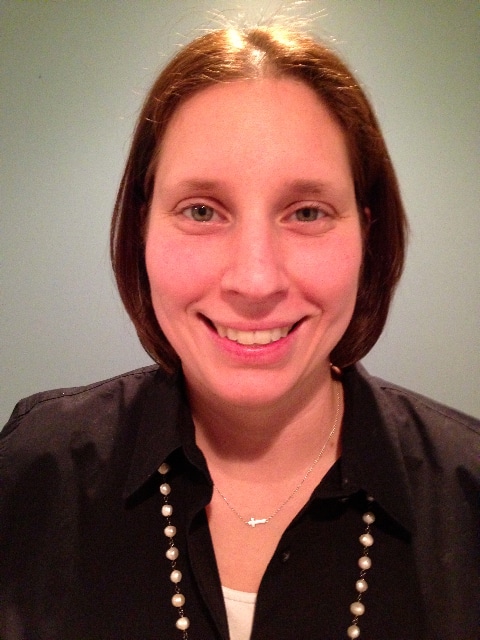 Amy Bender is a sixth-grade language arts teacher at Prairie Knolls Middle School in Elgin, Illinois in Burlington School District #301.  She has taught numerous subjects at the middle-school level for the last eleven years: physical education, science, English, and literature.  Amy earned her second masters degree in literacy at Judson University in Elgin, Illinois in December 2011.  She has presented at state and national conferences on literacy topics.  Amy is currently pursuing her Doctor of Education in Literacy degree at Judson University.  You can contact Amy at abender@burlington.k12.il.us.
Nancy Kalush is a fifth-grade teacher at Hanover Countryside Elementary School in Streamwood, Illinois in School District U-46.  She has taught grades four through six for the past ten years.  Nancy earned her Master of Education in Literacy degree at Judson University in Elgin, Illinois in December 2011.  She has presented at Judson University as well as at the International Reading Conference in San Antonio.  You can contact Nancy at nancykalush@u-46.org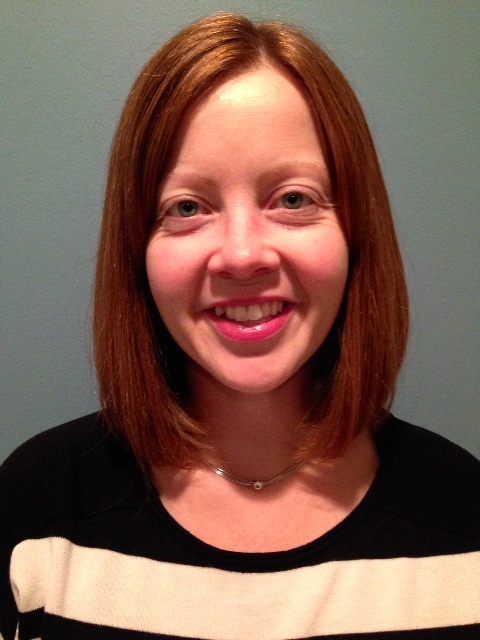 Melissa Leisner is a seventh-grade language arts teacher at Prairie Knolls Middle School in Elgin, Illinois in Burlington School District #301.  She has taught seventh- and eighth-grade language arts for the past sixteen years.  Melissa earned her second masters degree in literacy at Judson University in Elgin, Illinois in December 2011 and recently joined the adjunct faculty in the Master of Education in Literacy program.  Melissa has presented at various state and national conferences on literacy topics and was honored to receive the National Milken Educator Award in November 2013.  You can contact Melissa at mleisner@burlington.k12.ik.us